How to Get Members for Telegram Channel or Group?

mahs kh
It Takes 4 Minute to read this article
---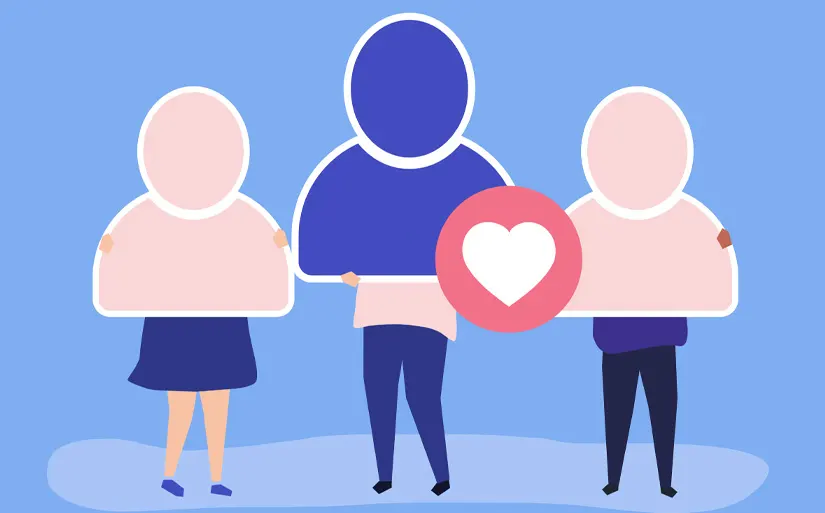 How To Increase Telegram Channel and Group Members in 2023? importance of subscribers on a Telegram channel
Having members whether through buying Telegram channel subscribers or free methods, is crucial for a Telegram channel or group as they provide engagement, interaction, and a sense of community.
They help amplify your messages, share knowledge, provide support, and create opportunities for collaboration and growth. By focusing on getting members for your Telegram channel and groups, you can expand your reach, enhance engagement, and cultivate a thriving community.
Add member- Boost membership by inviting both your friends and their friends
Initially, you have the opportunity to add up to 200 members to your Telegram Channel for free using your own contacts. However, once this limit is reached, adding more members is automatically disabled.
Nevertheless, you can continue promoting your channel through private messages, urging your contacts to share your link with their friends. By employing effective networking strategies, it is possible to rapidly increase your channel's membership by 200-300 members within a few days.
Promoting Your Telegram Channel or Group
Promoting your Telegram channel or group involves various strategies to expand your reach and attract members. This includes:
cross-promoting with related channels or groups which is the effective way.

utilizing your website or blog to drive traffic

engaging with relevant online communities to spark interest

Collaborating with influencers or popular figures to reach a wider audience
Cross-promotion
Cross-promotion involves collaborating with related channels to mutually promote and expand reach on Telegram, leveraging each other's audiences and increasing visibility. When your channel exceeds 5000 members, there is a possibility of collaborating with similarly sized channels for cross-promotion opportunities. Ideally, cross-promotion works best when channels from closely related niches collaborate.
Content Strategy for Attracting Members
Developing a content strategy is crucial for attracting members to your Telegram channel or group. Firstly, plan a consistent content schedule to provide regular updates and maintain member engagement. Focus on creating high-quality and valuable content that resonates with your target audience. Incorporate visual media such as images or videos to enhance engagement and grab attention. Encourage user-generated content to foster a sense of community participation.
Simplify your plan. Decide how often you'll post (daily or weekly) and the type of content you'll share (repurposed, original, or curated). Combining different approaches can be effective.
Buy Telegram channel subscribers
Several online services offer the option to buy Telegram members. This approach combines the benefits of utilizing bots (rapid growth, cost-effectiveness, and guarantees of receiving what you pay for) with the advantages of paid advertising (real subscribers).
Promotion on Social media
Utilize the potential of social media to promote your Telegram channel effectively. Share your channel links on platforms such as Quora, Facebook Pages, and Instagram, or take advantage of the current trends on TikTok.
Use your own communities, create new ones, or seek support from small influencers to enhance your channel's promotion.
Collaborate with other channels in your niche
Partnering with other channels within your niche can be a valuable strategy to expand your reach and engage with a broader audience. This partnership allows you to tap into their existing community and expose your channel to new potential followers or members.
Partnering with channels in your niche through content exchange and guest appearances can enhance your visibility, foster community, and establish credibility and authority within your niche.
Participate actively in chat groups
Discovering chat groups on Telegram related to your channel's topic is simple, providing an opportunity for you to actively engage and share your channel link, leading to potential new followers. Alongside niche-specific groups, there are dedicated groups focused on Telegram promotion, where members exchange their links.
Link your Telegram group to the channel
To ensure the lasting growth of your Telegram presence, it is crucial to foster an active and involved community centered around your brand. When you have a thriving community, your channel will naturally flourish, and as members become more engaged, they are more likely to recommend your channel to others in their network.
A Telegram channel allows one-way communication without the ability for subscribers to comment or interact with each other. To enable user interaction, it is necessary to connect a Telegram group to your channel.
Conclusion
In summary, getting members for your Telegram channel and groups is crucial for building an engaged community. While buying Telegram channel subscribers can provide a quick boost, it should be complemented with other strategies like cross-promotion and active community engagement for long-term success.
By combining these approaches, you can effectively grow your channel and create a valuable platform for interaction and community building.
Thanks for review
Your comment has been submitted and will be displayed after approval.

Login to your account to chat with users.