How to Promote Telegram Channel and Groups in 2023?

mahs kh
It Takes 3 Minute to read this article
---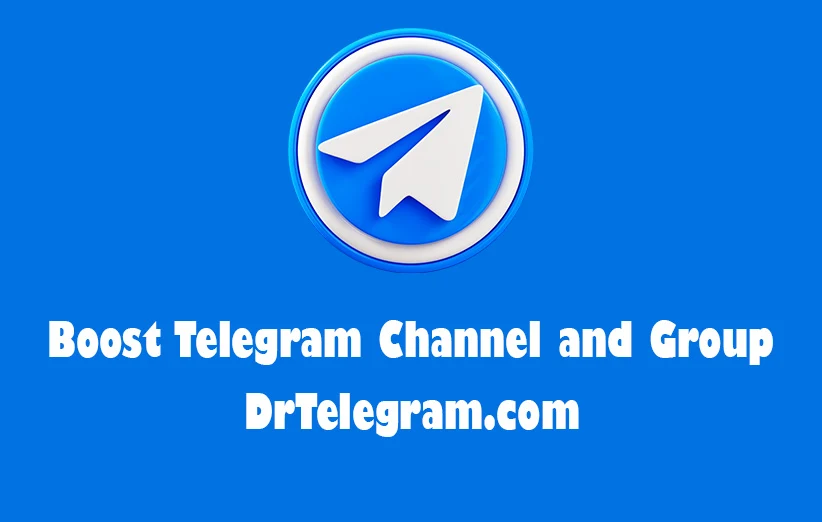 What you will read in this article
How to Promote Telegram Channel and Groups in 2023?
How to Promote Telegram Channel and Groups in 2023?

Telegram is a widely used messaging app that offers a user-friendly interface and high security. It's perfect for creating virtual communities and meeting new people with similar interests. You can create groups for personal or business reasons, and naturally, you'd want to attract as many members as possible.
As Telegram continues to gain popularity, there is increasing interest in Telegram channels and groups. Telegram has even announced plans to monetize public channels by selling ads. Currently, the largest Telegram channels have 5 million subscribers, and we expect this number to double in the near future.
Promoting a Telegram channel or group can be a challenge, but there are several strategies you can use to increase your reach and grow your audience:
Optimize your profile: Make sure your channel or group profile is complete and engaging. Use a profile picture that reflects your brand and write a clear and concise description that explains what your channel or group is about.



Cross-promote on social media: Share links to your Telegram channel or group on your other social media platforms such as Twitter, Instagram, and Facebook.



Collaborate with other channels or groups: Collaborating with other channels or groups in your niche can help you reach a wider audience and gain new followers.



Engage with your audience: Engage with your followers by responding to comments and messages. This helps build a relationship with your audience and can encourage them to share your content with others.



Create high-quality content: Creating engaging and high-quality content is key to building a loyal following on Telegram. Make sure your content is relevant to your audience and delivers value.



Utilize Telegram advertising: Consider using Telegram's advertising platform to promote your channel or group to a larger audience.

Buy real Telegram members: Buying real and targeted Telegram members is one of the fastest way to grow your business.
By implementing these strategies, you can effectively promote your Telegram channel or group and grow your audience in 2023.
Buy Telegram Channel Members to promote your channel
If you want to gain more credibility on Telegram and get noticed, having more active members in your Telegram group is key. Fortunately, you can buy Telegram members from a reliable company like DrTelegraml, which offers organic members for long-lasting results. Not only is their delivery quick, but you can also track it to know when you will receive your members. Buying Telegram members, subscribers, or other services from DrTelegram can give your channel a real chance of success, especially when competing with others. This will increase telegram post views after you buy real fans to get new group members.
A commonly used tactic to attract more users to their Telegram channel or group is purchasing followers with fast delivery. This method is popular among thousands of people, who buy Telegram followers with the aim of attracting users who appreciate the quality of their channel posts.
How do I choose a provider for buying Telegram members?
When looking to buy Telegram members, it's crucial to choose a trustworthy provider to guarantee high-quality results and a good return on investment. There are several factors you should keep in mind when selecting a provider, such as:
Reputation: Look for providers with a good reputation and positive customer reviews. Check online forums, social media, and review sites to get an idea of the provider's track record.



Quality of members: Make sure the provider offers real, active Telegram members who are likely to engage with your content. Avoid providers that offer fake or low-quality members that could harm your group's reputation.



Pricing: Compare prices among different providers to make sure you're getting a fair deal. Keep in mind that the cheapest option may not be the best value if the quality of members is low.



Customer support: Look for providers that offer responsive customer support and are available to answer your questions or resolve any issues that may arise.



Delivery time: Check the estimated delivery time for the members you're purchasing. Avoid providers that promise instant delivery or unrealistic timelines, as these may be a red flag for low-quality members.



Payment options: Choose a provider that offers secure and convenient payment options, such as credit card, PayPal, or cryptocurrency.
By considering these factors, you can find a reputable provider that offers high-quality Telegram members at a fair price.
Thank you for taking the time to read my blog post. If you found it useful, I would appreciate it if you could share it with your friends.
Thanks for review
Your comment has been submitted and will be displayed after approval.

Login to your account to chat with users.