Cryptocurrency in India - Everything You Need to Know!

mahs kh
It Takes 5 Minute to read this article
---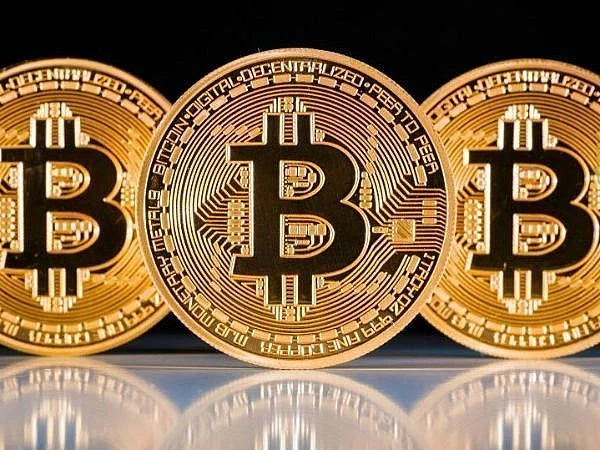 In recent years, the Indian market has witnessed a growing interest in cryptocurrencies, with a surge in trading volumes and the emergence of local cryptocurrency exchanges. Despite regulatory uncertainties and occasional fluctuations, cryptocurrency has gained popularity among tech-savvy individuals, investors, and businesses in India.
Investing in cryptocurrency in India has gained significant popularity in recent years, and India has emerged as a growing market for digital currencies. While it may be tempting to consider shortcuts like buying Telegram members to boost the visibility of your cryptocurrency-related channels or groups, it's essential to focus on organic growth and genuine engagement.
What is cryptocurrency?
Cryptocurrency refers to a digital or virtual form of currency that utilizes cryptography to secure financial transactions, control the creation of new units, and verify the transfer of assets. It operates independently of central banks and traditional financial institutions, relying on decentralized technology known as blockchain.
Cryptocurrencies such as Bitcoin, Ethereum, and others have gained widespread popularity and are traded on various online platforms through cryptocurrency trading. Cryptocurrency trading involves buying, selling, and exchanging digital currencies with the goal of making a profit based on market fluctuations. It has opened up new opportunities for investment, decentralized finance, and innovative applications, revolutionizing the traditional financial landscape.
Cryptocurrency exchange
To buy cryptocurrency in India, you should have a virtual account, like a bank account or a Demat account, as mentioned above. It will be your blockchain wallet to make safe and legal exchanges and payments. It can be considered as a replica of other available digital wallets like PayPal, and Paytm, which you can use only for cryptocurrency. To create a digital crypto wallet you should select a crypto exchange like Unocoin, CoinDCX, Zebpay, WazirX, etc. Some top exchanges are also integrated with global exchanges. There are above 10,000 cryptocurrencies across 384 exchanges, according to reports.
How to buy Cryptocurrency in India?
If you're a beginner looking to buy cryptocurrency in India, follow this short and helpful guide:
Step 1: Choose a Cryptocurrency Exchange
the first step is to find a reliable crypto exchange in India that caters to beginners. Look for an exchange that offers user-friendly interfaces, educational resources, and a seamless onboarding process.
Step 2: Register and Verify Your Account
Once you've chosen a suitable platform, create an account and complete the necessary verification procedures.
Step 3: Deposit Funds
Deposit funds into your exchange account using the supported payment methods. Ensure you understand the deposit process and any associated fees.
Step 4: Buy Cryptocurrency
Navigate to the buy or sell section of the exchange and select the cryptocurrency you want to purchase. Specify the amount you wish to buy and review the transaction details.
Step 5: Withdraw Cryptocurrency
After purchasing cryptocurrency, you can withdraw it to an external wallet. An external wallet refers to a digital wallet under your ownership and control, utilized for storing your acquired cryptocurrency.
Remember to start with small investments, stay updated with market trends, and conduct thorough research before making any decisions. Cryptocurrency trading carries risks, so it's important to proceed with caution and only invest what you can afford to lose.
Top 5 Cryptocurrency Exchanges in India
CoinDCX
Launched in 2018, this Mumbai-based start-up has emerged as one of the most popular exchanges to buy cryptocurrency in India. with more than 3.5 million (35 lakh) investors. Some of the major attractions of the exchange are that the trading fee is minimal, and the deposits and withdrawals are free, an especially useful feature for those who want to trade directly between the Indian rupee and a particular cryptocurrency. The exchange gives investors access to more than 200 cryptocurrencies. Click here to go to CoinDCX
Zebpay
Zebpay has also emerged as a popular cryptocurrency exchange, mostly because users say it has a clean, light, and simple user interface. Further, it offers users a particular security feature where users can disable all outgoing transactions with the click of a button. The exchange, however, has a more limited variety of cryptocurrencies on offer. Click here to go to Zebpay
WazirX
This exchange has been making quite a buzz on social media. It allows users to invest in INR, USD, and Bitcoin, and even make peer-to-peer transactions. The exchange also features its own cryptocurrency WRX, which can be bought using INR, and then exchanged for other cryptocurrencies. A popular feature of the app is that users can earn tokens through various contests featured on the app. Click here to go to WazirX
CoinSwitch Kuber
This exchange received a lot of attention due to its marketing efforts during the Indian Premier League. Launched in 2017, it has now risen to become one of the top 5 exchanges in India. One of its most attractive features is that it allows users to trade with as small a sum as ₹100. This appeals to a lot of new users looking to understand how the crypto market works without having to sink larger sums into it in the beginning. Click here to go to CoinSwitch Kuber
Unocoin
Unocoin is one of the oldest cryptocurrency exchanges in India, having been established in 2013, well before cryptocurrencies were big in India. The platform at the moment boasts about 1.5 million (15 lakh) registered investors. An interesting feature of the app is that it allows users to schedule sales, which allows users to automatically sell a certain amount of their cryptocurrencies on a certain date and time. Click here to go to Unocoin
Conclusion
The future of cryptocurrency in India holds immense potential for growth and innovation. As the Indian government and regulators continue to explore the possibilities and establish regulatory frameworks, cryptocurrencies are likely to gain wider acceptance and adoption.
The increasing interest from investors, technological advancements, and the growing awareness of the advantages of cryptocurrencies suggest a promising future. Cryptocurrency has the potential to revolutionize various sectors, including finance, payments, and decentralized applications. However, it is important to note that the regulatory landscape and government policies will significantly shape the future of cryptocurrency in India.
By combining organic community building, staying informed about cryptocurrency news, and understanding the advantages and risks, individuals can participate in the evolving world of cryptocurrencies with a greater likelihood of success.
Thanks for review
Your comment has been submitted and will be displayed after approval.

Login to your account to chat with users.