Reasons Why You Should Not Buy Telegram Fake Members for Your Channel

mahs kh
It Takes 5 Minute to read this article
---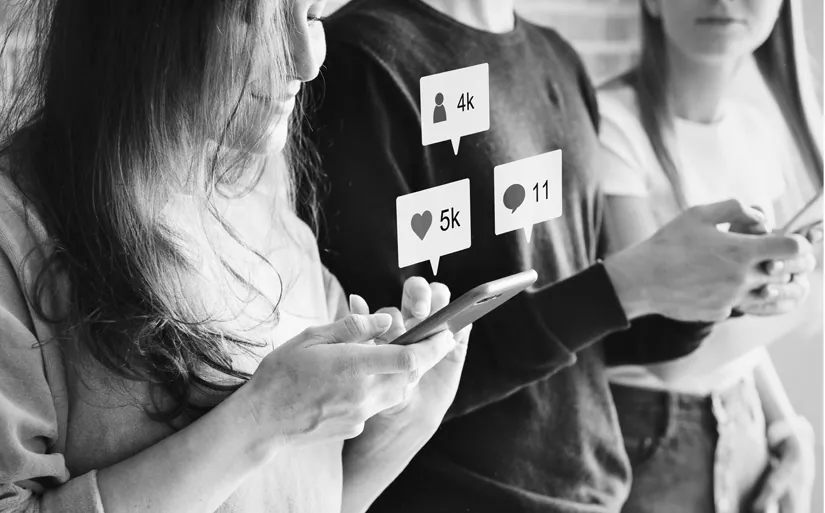 What are Telegram Fake Members?
Telegram fake members are intended to increase the subscriber count of a Telegram channel artificially. Robots or bots typically generate these subscribers. At first glance, they may appear authentic, with proper names and profile images. However, once added to a channel, they will never engage or interact with the channel's content. They will not view posts or send any messages.
The primary purpose of these bots is to rapidly boost the number of subscribers within a short period of time. The delivery speed of fake subscribers is extremely fast, with the possibility of gaining 200,000 members in just one day. In contrast, the organic growth of a channel can take several months to reach the first 1,000 members. While there may be some advantages to using bots for rapid subscriber growth, it raises the question of whether obtaining fake subscribers is truly beneficial for your channel.
5 reasons reason why you shouldn't buy fake members
1. Telegram Takes Action Against Fake Members
Telegram regularly removes fake members from channels as part of its ongoing effort to combat bots. The platform is committed to eliminating these users and takes action to delete them on a daily basis.
While it is true that organic users may also leave Telegram and channels over time, the process is typically gradual. When real users decide to unsubscribe from your channel, you can monitor this activity through the "Recent Actions" feature. However, the situation is quite different with fake members.
If you buy fake members for your channel, you might see a temporary increase in subscribers within 1-2 days. However, you should be prepared to lose all of them within the same timeframe. This loss will be noticeable in your subscriber counts, even though there won't be any recorded events in "Recent Actions."
Purchasing fake subscribers is becoming increasingly useless. Why would you waste money on members only to end up with zero members in just a few days? So, if you're going to buy telegram members, make sure to buy real telegram members.
2. Negative Impact on Statistics
Purchasing fake members is not advisable if you value your channel's statistics. These users do not contribute to any activity or view your posts. Even if you buy 20,000 members, none of them will engage with your content. If you previously had a 50% view rate before employing bots, be prepared to see a drastic decrease to less than 10% afterward.
While it may be possible to purchase views once or twice, relying on them long-term can be detrimental. Poor statistics will make it difficult to sell advertising space on your channel or gain the trust of potential clients.
3. Loss of Integrity and Reputation
Finding the right balance is crucial when it comes to utilizing fake members for organic growth. Excessive reliance on fake members can harm your channel as users are able to recognize whether a channel is authentic or filled with bots.
If your channel is primarily focused on providing fun and entertainment, such as movies or books, you may not need to worry as much. In this scenario, people tend to place more value on the quality of your content rather than the view rate.
However, if you are selling products or services, caution is advised. Potential customers conduct thorough research before investing money, seeking reviews and evidence to establish trust. It becomes difficult for customers to trust a seller with a fake community. It is not difficult for users to detect if you have added fake members to your Telegram channel. Consequently, don't be surprised if you witness a decline in sales after incorporating bots.
Some administrators, driven by the pursuit of income, resort to posting fabricated chat screenshots with clients. They hope that these efforts will instill trust in subscribers and potential customers. However, this approach rarely works. As previously mentioned, people are astute and can identify authenticity. Refraining from posting fake screenshots with client reviews is crucial if you want to preserve your reputation. Moreover, avoid purchasing a large number of bots if you wish to maintain your credibility.
4. Cheap Price is Deceiving
One of the major advantages of buying Telegram fake members is the low price. Depending on the provider, the cost ranges from $0.5 to $4 for every 1000 fake members. In contrast, obtaining organic users and real members can cost up to $100 for the same quantity.
The price of real members varies based on promotional methods such as channel advertising, Facebook ads, influencer posts, or direct member purchases. Opting for bots can potentially save you up to 1000% of your budget. It's no wonder that channel owners are enticed by such an opportunity.
5. Just a Fake Image of Popularity
Some administrators think that buying fake subscribers will immediately make their channels active and popular. But this belief is actually not true because these subscribers are not real people. Simply increasing the member count of a Telegram channel with fake accounts doesn't make it popular among genuine users.
However, fake members can be helpful for new channels. When you start a new channel, it can be tough to get even 500 members. People are reluctant to join channels that seem unpopular.
As a channel grows bigger, it becomes more attractive to real users. Larger channels find it much easier to attract new subscribers than smaller ones, often experiencing three times faster growth rates. Having a large number of subscribers gives the impression of popularity. If a channel has reached 100,000 members, it suggests that they provide valuable and engaging content, right?
Buying fake members from Drtelegram can be useful for starting a new channel and getting real users to join.
What to do instead of buying Telegram fake members?
It takes time to grow a strong social media following. Provide valuable content to your audience consistently, engage with real people, ask questions, and lead conversations to see better engagement.
We do not recommend adding fake members to your Telegram channel as it is unsafe and can result in losing those members. Instead, we suggest you buy real Telegram subscribers.
Thanks for review
Your comment has been submitted and will be displayed after approval.

Login to your account to chat with users.