Telegram Introduces Stories in the Upcoming Month

mahs kh
It Takes 3 Minute to read this article
---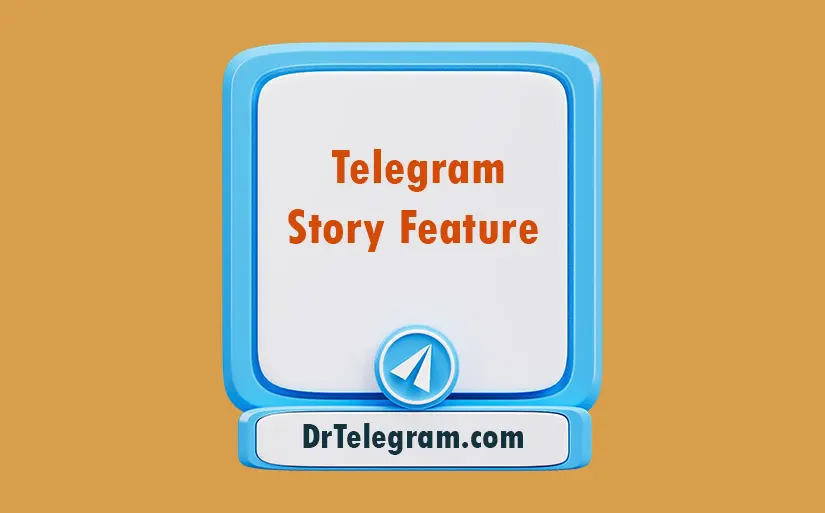 What you will read in this article

Today, on June 27th, Pavel Durov, the CEO of Telegram, shared the exciting news of the upcoming introduction of Stories to the messaging application in early July.
"For years, our users have been asking us to implement Stories in Telegram. More than half of all feature requests that we receive are related to Stories," Pavel Durov shared a message on his official Telegram channel.
He also mentioned at first, the company was opposed to the idea because Stories are already widely available in other social media applications. But, as a platform, Telegram listens to its users and wants to bring new ideas.
Therefore, in response to user demand and their commitment to innovation, they have made the decision to introduce Stories to Telegram in the near future. This feature will be implemented in a unique and Telegram way.
Features Of Telegram Stories

The CEO has shared the specifics of the story features on Telegram with others, including the following details:
1- The users will be able to define who can see each of their stories. They can choose to make them visible to everyone, only your contacts (with some exceptions), a select few contacts, or a specific group of Close Friends.
2- The Stories feature will be conveniently located in an expandable section at the top of your chat list, ensuring easy access without taking valuable screen space
3- Users will have the option to hide Stories shared by any contact by moving them to a separate "Hidden" list within their Contacts section, rather than having them appear on the main screen.
4- Users will enjoy the flexibility of adding captions and links to their Stories, providing them with the opportunity to add context and share additional information. Additionally, the option to tag other individuals in their Stories will enable users to easily connect and engage with others in a more interactive and collaborative manner
5- Telegram will now support dual cameras, allowing users to capture photos and videos using both the front and rear cameras simultaneously.
6- Users will have the flexibility to choose the expiration time for their stories, whether they want them to last for 6, 12, 24, or 48 hours. Alternatively, they can select to keep stories permanently displayed on their profile page.
7- Saving stories to the profile page on Telegram makes profiles more interesting and informative. It lets users discover more about their contacts and connect with others in groups or channel comments.
8- Telegram will also introduce a new feature that allows users to repost messages from channels to their own stories. This feature benefits channels by increasing their visibility and attracting more subscribers.
Durov mentioned that even skeptics on the Telegram team were interested in Stories after internal tests. Now, Stories have become an essential part of Telegram's identity. The stories feature on Telegram is currently undergoing its final testing and will be ready for users to enjoy in early July. Durov thinks this exciting addition will mark a new era for Telegram, making the platform even more enjoyable and social than it already is. Users can look forward to a fun and interactive experience with the introduction of Stories.
With the new feature on Telegram, businesses have more opportunities to thrive. It's free for everyone, including business owners. Now, you can easily share different stories every day to promote your products, share discounts, and announce exciting news to your loyal followers.
When you buy Telegram story views, it becomes easier to get more customers and make money. It works like this: when you buy story views, more people see your brand and trust it. This means you can reach a larger audience. And when people see that others are interested in your brand, they are more likely to consider buying your products. This leads to more sales and more money in your pocket. So, by buying Telegram story views, you can easily grow your brand, attract customers, and increase your profits.
Thanks for review
Your comment has been submitted and will be displayed after approval.

Login to your account to chat with users.