Introducing Bluesky: All You Need to Know About the App Trying to Replace Twitter

mahs kh
It Takes 3 Minute to read this article
---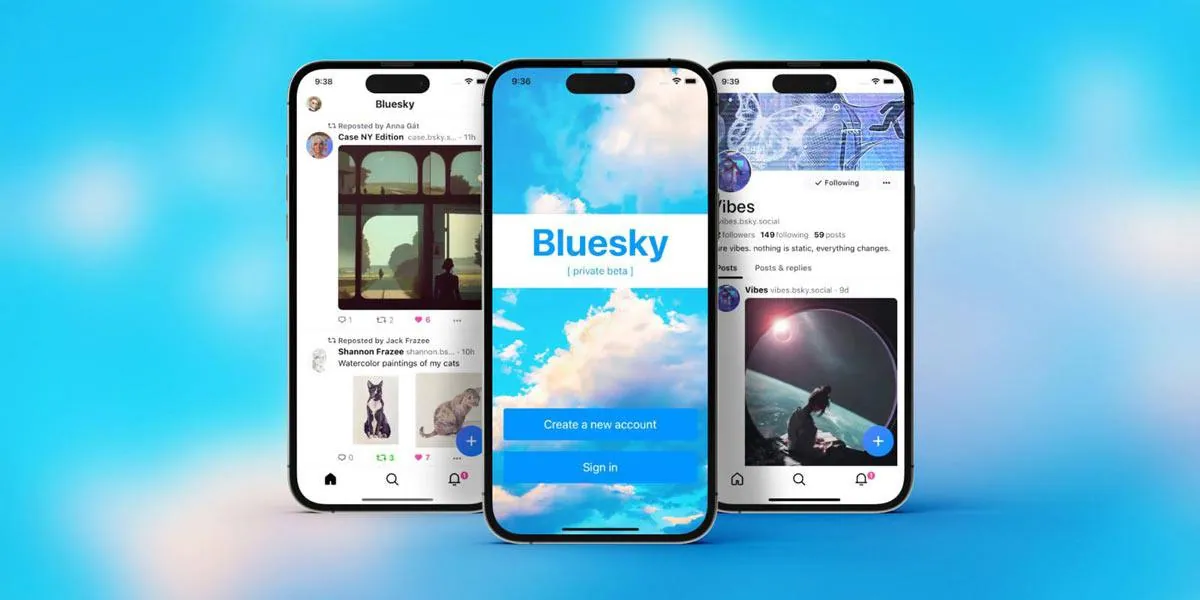 What you will read in this article

Bluesky started as a project within Twitter in 2019 and received financial support from the company. Although the project predates Musk's ownership of Twitter, Dorsey and Musk had discussed the concept of an open-source protocol via text messages before the acquisition. Dorsey believed that Bluesky, as an open decentralized standard for social media, would reduce the power of centralized platforms like Twitter in controlling speech and content moderation.
However, Musk now leads Twitter, and the relationship between the two projects is still being determined. Bluesky received $13 million in funding and had Dorsey on its board, with the condition that it focuses on researching and developing technologies for open and decentralized public conversation.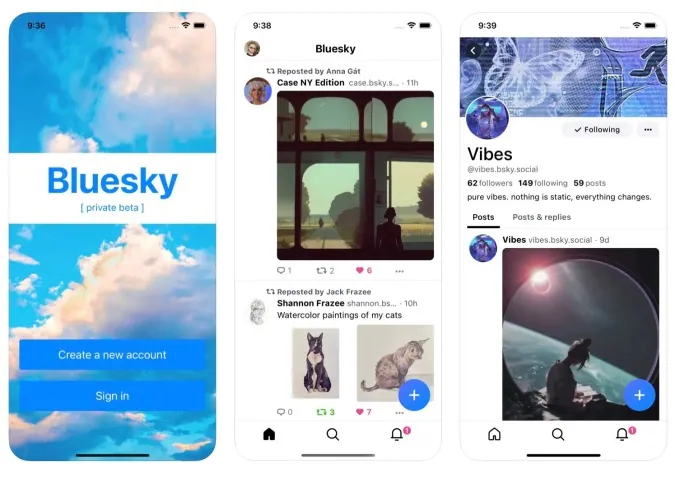 Bluesky App Released to Public with Invitation-Only Testing
The Bluesky app has been released to the public, and a few users have received invitations to try it. As per data.ai, a company that analyzes app data, the Bluesky iOS app became available on February 17, 2023, and has been installed by over 2,000 users. Since it's invite-only, these installations probably consist of recently added beta testers. The app is not currently ranked on any Top Charts in the U.S. and is not accessible on Google Play.
Elon Musk's tweet in the first week of July stirred up a lot of confusion and chaos among Twitter users due to the controversial new restrictions he announced. He said that only people who subscribe to Twitter Blue could see up to 600 daily posts. After that, you will get an error message if you try to do anything else on the site.
Because of this, people turned to other social media apps instead. One app called Spill became popular. It was created by former Black employees of Twitter and aims to be a platform for diverse communities. Over 100,000 people created accounts on Spill this weekend, including celebrities like Keke Palmer and Ava DuVernay. Spill is now the top app in the social networking category on the App Store.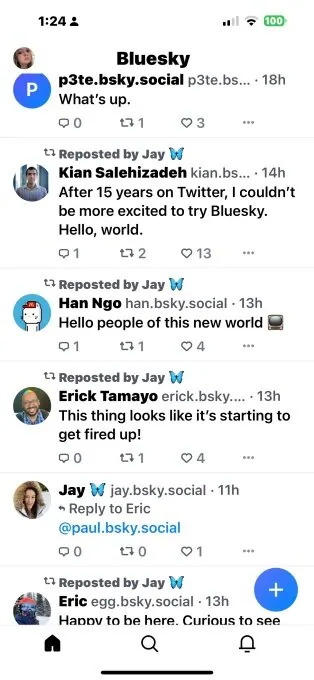 Bluesky Social Network Experiences Explosive Surge in User Growth
Bluesky, which is funded by Jack Dorsey (the founder of Twitter), also saw a lot of growth. The number of users increased from about 184,000 on Friday to around 238,000 on Monday. However, Bluesky is still invite-only.
Another alternative called Post, which is focused on publishers, saw a big increase in users as well. They said that daily active users have gone up four times and new signups are ten times higher since Saturday when Twitter had its issues. They didn't give exact numbers.
Even though Twitter's problems seem to have calmed down, more and more people are looking for other options. Mastodon, an open-source platform, was popular even before Musk bought Twitter. It had around 380,000 users per month. After two months, it grew to 2.5 million users per month. Now it's around 1.4 million users per month.
Meta, the company that owns Facebook, is also planning to launch its own version of Twitter this summer. It's rumored to be called Threads. The competition among these platforms is getting intense.
Frequently Asked Questions
Bluesky, a decentralized social app created by former Twitter CEO Jack Dorsey, offers a Twitter-like experience with algorithmic features and community-focused moderation.
No, Bluesky is free to use, but it is currently available only through invitation.
Absolutely! Bluesky was introduced to iOS users in late February and became available to Android users on April 20.
To join Bluesky, users receive a new invite code every two weeks while actively using the app. The company carefully monitors social connections and grants more invitation codes to users who invite trustworthy individuals to join the platform.
Thanks for review
Your comment has been submitted and will be displayed after approval.

Login to your account to chat with users.