Telegram Group to Group Members
buy Telegram real members quickly, safely and easily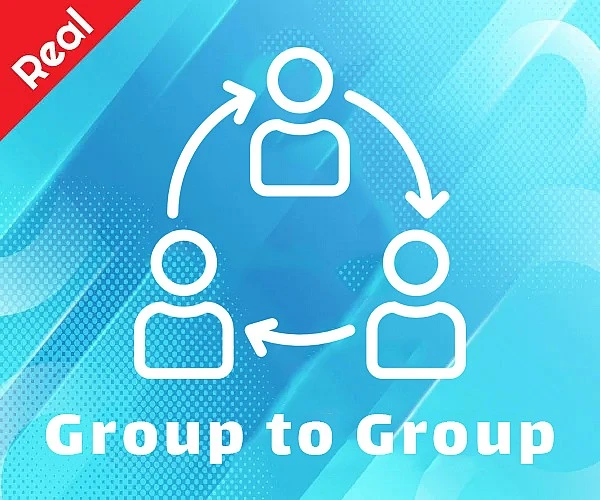 Telegram Group to Group Members
buy Telegram real members quickly, safely and easily
Add members from any group to your group!
the best service for Crypto groups!
Enter the target group links in the comment section
Our members are not fake. They will be transferred to your group with their own awareness and they have accepted all the policies.
Price Starts From:
$999,999,999,999.00
Features
Telegram group to group Features
Telegram group to group Quality
Highest quality
Telegram group to group Price
Starting from $10
Start Time
0-6 hours
Support
24/7 online
Guarantee
Delivery & Refund
How to buy
Secure Payment methods
Description
telegram group to group members is the DrTelegram's new exclusive service especially to get Crypto group members
do you have a telegram Crypto group and need crypto lovers people to join your community?
are you looking for real active group members interested in your category of content?
do you want to have the followers of your competitors in your own group?
our new "Buy Telegram group to group members" service is the answer!
Buy Telegram Group to Group Members
this service gets members from target groups and adds them to your group
in other words, the service Adds members from any group to your group!
you can choose the target group. so you will find your desired members in your group
besides, the members are interested in your category, so they don't leave your group and do activities.
Telegram Crypto Target group Members
Telegram is a wonderful platform to advertise your business.
You can find customers or investors for your business as well.
To find people who are interested in your products we have provided an effective way that helps you grow your job.
through this method, we will add REAL, TARGETED members to your groups.
If you need fake members you can Buy telegram members.
Where targeted members are coming from?
We extract members from your target groups, and then we will import those members into your group.
For example:
If you need members who are interested in ICO, you should find one or more ICO related telegram groups.
Then we will extract their members and will import them to your group.
All of these members are humans so they can decide to stay or leave your group at any time.
But no worries because the experience has proven, that the dropping rate of this method is very low and most of these members will stay in your group.
---
FAQs
Frequently Asked Questions
No, the target should be a PUBLIC GROUP.
we start processing in some hours and we add 1k per day for security reasons.
To increase efficiency, we only transfer recently active members.
Conditions
Read carefully:
this service doesn't work on channels
your group and target groups should be public
let anyone add members
may take up to 24 hours to start
the target group should have more members than 5 times the quantity
use @RemoveJoinGroupMsgBot and make it admin to remove member join messages
after ordering contact our support on telegram
Do Not Change any settings until the process completes
Reviews
Thanks for review
Your comment has been submitted and will be displayed after approval.

Login to your account to chat with users.