Buy Telegram Vote / Poll - Buy Telegram Like - Buy Telegram Votes - from 0.01$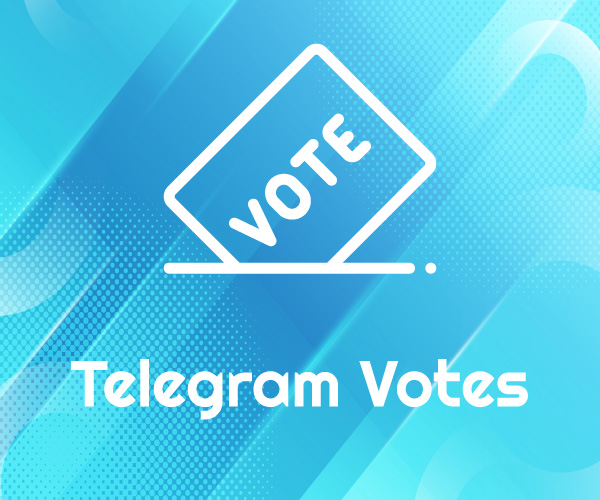 Buy Telegram Vote / Poll - Buy Telegram Like - Buy Telegram Votes - from 0.01$
Superfast | High capacity ⚡️🔥
Our Votes are not fake. They vote at your polls with their own awareness and they have accepted all the policies.
Features
Telegram Votes Features
💎Telegram Votes Quality
High quality and high speed
💲Telegram Votes Price
Starting at $0.05
⏳Start Time
Instant
⏱ Support
24/7 Online
⭐️ Guarantee
Delivery & Refund
🎯 How to buy
Secure Payment Methods
Description
Buy Telegram Vote
Telegram provides a feature that enables users to create polls within their channels. This feature allows users to gather feedback and understand the opinions of their audience regarding a specific topic. Our polling service on DrTelegram is top-rated because it guarantees your success. We have the perfect solution if you want to win Telegram polls and challenges. You have the option to buy Telegram votes to increase the poll's response and boost the engagement rate. Our professional team at DrTelegram is committed to helping you achieve your goals quickly and easily.
Instant Votes For Telegram Poll
A poll on Telegram is a way to gather opinions or preferences from a group of people. The poll creator can set a question or provide options for participants to vote on. Participants can select one option from the provided choices or add a custom response if allowed.
Once the poll is created, it is shared with the group or channel's real members, and they can cast their votes. The results of the poll are updated in real time, allowing participants to see the current vote count and the percentage of votes for each option.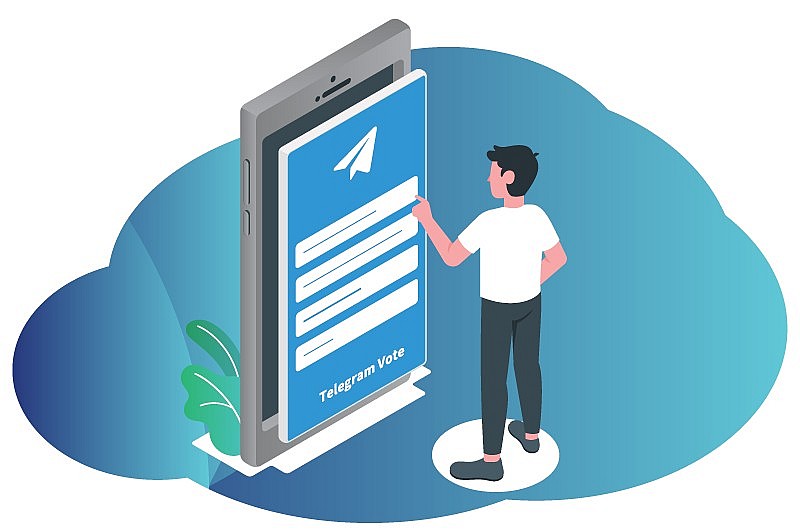 Why Do You Need to Buy Telegram Poll Votes?
Whether or not there is a need to buy Telegram poll votes is subjective and depends on your specific situation and goals, but yes, for those who follow straightforward answers. If you buy Telegram votes, it can result in an increase in the number of votes you receive. This growth will be visible to your followers, attracting new subscribers, and even catching the attention of algorithms. As a result, these algorithms may recommend your channel to a larger and more diverse audience. Meanwhile, some users might choose to use a Telegram bot to help get more votes for their poll and increase Telegram poll votes.
How to Buy Telegram Poll Votes from DrTelegram?
To buy Telegram votes from DrTelegram is a simple process. Follow the steps below to place your order and achieve the desired results with confidence:
✅ Choose the server by clicking on "Select Server."
✅ Choose the package size by clicking on "Select package" Options range from 100 votes to 200,000 votes.
✅ Enter the URL of your Telegram poll in the designated field labeled "Link." Make sure the link is correct.
you have to specify which poll options you want the votes for. You can choose between Options after using the slash (/).
✅ Click "purchase cart" to proceed to the checkout page. Fill in the billing form with your payment details and complete your order.
---
FAQs
Frequently Asked Questions
Every type of telegram poll in public channels and groups is accepted. the channel or group should have forwarding ability.
we add votes with high-quality accounts. so no one gets suspected. but we suggest buying in some steps so everything seems real and organic.
Yes; If you have any problems with the service, you can contact our support team.
Yes. The channel should be public and not change to private until the end of the process.
Our Telegram vote service offers immediate delivery, ensuring your order is completed within a few hours.
As Telegram votes increase, users compete, and everyone wants to win. We offer this service to help you achieve victory by providing the necessary support.
Using this service to buy Telegram poll votes does not put your channel at risk of being banned. It aligns completely with Telegram's terms of use and policies, ensuring a safe experience for your channel.
Absolutely, the entire process is entirely safe. At DrTelegram, we prioritize the security of your account. We do not require your password or login credentials and strictly adhere to Telegram's terms of service.
Conditions
Don't place another order when you have an active order in progress.
The channel should be public and remain public
Don't delete the poll while the order is in progress
Reviews
Thanks for review
Your comment has been submitted and will be displayed after approval.

Login to your account to chat with users.