Buy Telegram Direct Message - Telegram Bulk Message - Telegram Advertising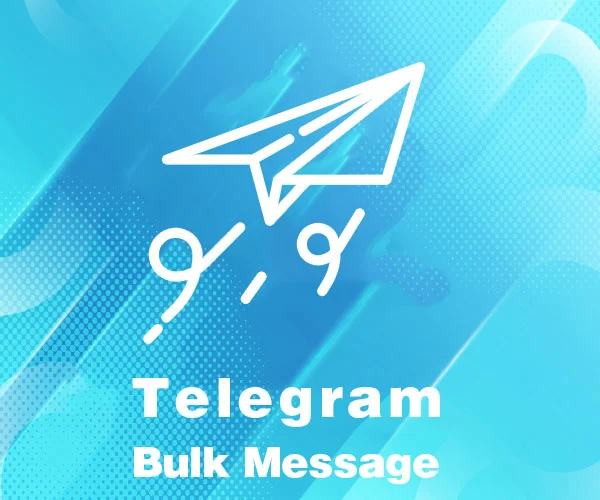 Buy Telegram Direct Message - Telegram Bulk Message - Telegram Advertising
The service sends a private message to active members of any group of your choice
the best way to advertise on Telegram
Enter the target group links in the comment section
Features
Telegram Bulk message Features
💎Telegram Bulk message Quality
Highest quality
💲Telegram Bulk message Price
Starting at $10
⏳Start Time
0-6 hours
⏱ Support
24/7 Online
⭐️ Guarantee
Delivery & Refund
🎯 How to buy
Secure Payment Methods
Description
we are very glad to introduce DrTelegrams's new exclusive Telegram advertising service; buy Telegram Direct Message or Telegram Bulk Message.
do you have a telegram channel or group and want to get real active members? every marketing expert's answer is to make quality content and advertise it. but what is the best advertising way in telegram? maybe sharing your quality content in a relevant group helps you advertise your work efficiently. but many group admins don't let you put advertising content in their groups and will ban you. if the target group is your Competitor, the situation gets harder! let's try to send the content to the group members' private messages. what a Time-consuming process! On the other if you share repetitive content with members who are not your contact, telegram banns your account. so what's the best way to advertise in telegram?!!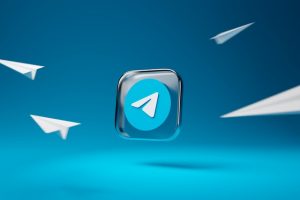 simply, give us the content and the target group, then we share it with the online or recently active members of the group at an insane speed. we do it with our different accounts so you never be reported or get banned. this is what we call Telegram Bulk Message sender.
Why Buy Telegram Direct Message?
This service helps you send any custom content including advertising texts, images, and videos to members of your desired group. in this way, we send the message to recently active or online members of your desired target group. so you make sure that real members of your choice will receive the message and will contact you if they like your ads. in other words you pay for a great advertising plan that real audience who are interested in your working field, will see your advertising. so you will receive the maximum feedback from your campaign.
if you have a telegram channel, you are probably seeking real telegram members. In DrTelegram we have telegram channel members you can buy at reasonable prices. but how you can achieve real active telegram members? the best advertising way is to introduce your channel to a target community who are interested in your working field. by buying telegram mass direct messages you can make sure people who may like your channel will see your advertising message and will start joining your channel. don't forget that it's up to the receivers to join your channel or not. but if you make an interesting advertising message and select a good target group, you will increase the chance of getting more and more real members, who can be your potential customers.
What is the benefit of Telegram Advertising?
despite Google and Facebook, there is no paid advertising system in telegram. so how we can use the potential of Telegram to grow our business? Telegram mass Direct message is the new way to introduce your business in Telegram. you can send any content including an advertising text with your contact information or a funny and creative video clip to the target group members and get the chance to achieve real telegram members.
like any advertising campaign, depends on the power of your content to get the maximum feedback. but as we send the content to real active members of the target group that you choose, you will have the maximum efficiency. Another effective strategy is using Telegram reactions and Telegram votes to engage your audience.
How to Buy Telegram Bulk Messages?
to Buy Telegram bulk messages and start advertising in Telegram, you just need to follow these simple steps:
Step 1: Create an adverting message
to maximize the efficiency of your campaign you must create interesting content. know your niche, and create a message that can attract the attention of your target group.
Step 2: Select a Target group
Select a target group that fits your campaign target. select a group that you think didn't fill with fake members. check the activity of the group members and see how many of them are online and active. pay attention that this service works only on telegram groups.
Step 3: Start the campaign
place your telegram direct message order in DrTelegram and leave the work to us. in this stage, we scan the group, extract all the real active members of the group and send your message to them with our accounts.
---
FAQs
Frequently Asked Questions
No, the target should be a PUBLIC GROUP.
we start processing in some hours and we complete the order within 24-48 hours.
To increase efficiency, we only send the message to recently active members.
Conditions
Read carefully:
this service doesn't work on channels
the target groups should be public
may take up to 24 hours to start
test, images, and videos are accepted
the target group should have 50% more online members than the number of messages
after ordering contact our support on telegram and send the advertising message
Reviews
Thanks for review
Your comment has been submitted and will be displayed after approval.

Login to your account to chat with users.